Revolutionary
air purification
Our unique industrial air cleaning solution is the patented result of extensive development work. Our mission is to create a cleaner and more sustainable world by enhancing industrial dust extraction.
The numerous advantages of our technology include reliability, efficiency, affordability and small size.
The solution comes to the site ready to use, leaving out the tedious and time-consuming process of construction and building permits.
The best ability to separate small particles for selected applications on the market.
The technology of our products has been developed over several years through collaboration between research in fluid dynamics and engineering. Our innovation, which is based on precise control of the flow of gasses, is revolutionary and our product has the best ability to separate fine particle on the market in selected applications.
Learn about the benefits
of the technology
Our products are suitable for a large range of purification needs. It is reliable, scalable, modular, resistant to high temperatures and wear, and quick to deploy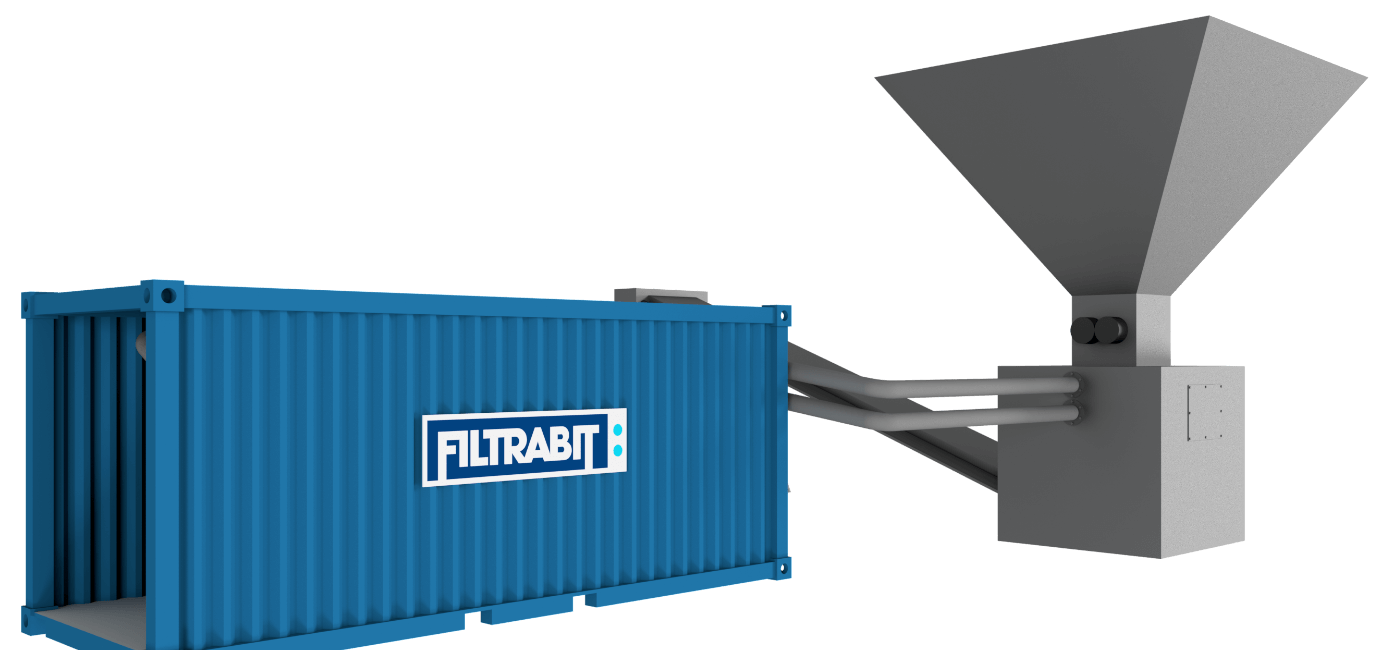 The products can be joined together as needed for dust separation. They can be arranged in a row or in stacks
Adapts to a wide range of applications and industries through configuration.
Thanks to its modularity, it is suitable for plants of different sizes. It can also be connected to support an existing system.
Withstands temperatures up to +1,000 degrees Celsius, where conventional Teflon-based filters do not work.
Withstands abrasive dust such as stone dust from the mining and construction industries
Acquisition and maintenance costs are low, as the solution does not need to be serviced as often as conventional dust separation equipment.
Works without filters that would break and become clogged.
The best ability to separate fine particles on the market, which improves air quality at sites with dust and reduces environmental emissions.
Built in a shipping container, it is easy to transport and move to the source of dust Fits in many kinds of places.
Plug and play installation
No need for fixed structures such as foundations or other construction or building permits.
Industrially manufactured
Manufactured industrially and in a controlled manner in series, which means it is immediately functional and ready for use.
If necessary, the material filtered from the gases can be easily recovered.
Ask for more information about our products
Fill in the form below. We will contact you as soon as possible!
Suitable for all demanding dust sites, including corrosive and high temperature sites, such as coking plants and steel smelters in the metal industry and power plants that use fossil fuels. Easily scales up to fit the size of the site.
Marko Valli
+358 40 764 9041
firstname.lastname@filtrabit.com
Jyrki Pöysti
+44 7990 908 822
firstname.lastname@filtrabit.com